What to Expect
@ Sandy Plains
At Sandy Plains you will discover a warm group of people dedicated to following our Lord and Savior, Jesus Christ.
Sunday Mornings
We meet for Worship 10:30 am Sunday mornings. These 1 hour worship services are filled with powerful uplifting songs, a message for real life from the Bible, and times to encourage/greet one another.
Small Groups? Small groups are opportunities to build Christian friendships, discuss the Bible and study it, pray and care for one another, and more. These exist for all age groups. Sundays, 9:30 am. See any greeter, staff for info.
Prayer services? Yes! Wednesdays at 6:30 pm we also offer a Prayer Meeting, which has worship and a devotional each week in the Sanctuary building (non-holiday).
From the moment you walk up to the building you can expect…
Real Friendships
If you're looking to build real friendships, we value creating those opportunities. This is a church family where we care about and build one another up in the Christian faith.

Fun
It is good to have levity as well as reverence. This is an atmosphere where we love joy, and in friendships you can form there is joy. We're a place that is serious about hope and joy, that comes from real connection with God and others.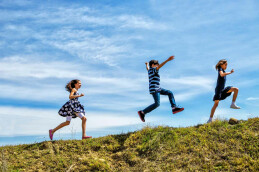 Conversation
Expect to be welcomed as a part of a church home. We love to connect and get to know and encourage one another. Sandy Plains provides many ways to fellowship. You've stumbled on a place in God's providence that cares about you!
Worship Music
We love Christian Worship music, including all kinds of this music. From contemporary worship songs, a few hymns, and a few other styles some times, we exalt the Lord with each. The worship team strives by God's strength to use music to show how much we love and honor the Lord from the heart. This is a great place to serve too as you start to get connected at Sandy Plains.
Truth & love
The Bible tells us to speak the truth, in love. Also, the Bible is God's Truth. It's a guide for life, salvation, and wisdom. Sandy Plains Baptist Church is a place to explore, understand and apply God's truth to our lives no matter where you are spiritually at this moment. We discuss and grow in God's truth in a spirit of love. You will find a variety of resources to help you grow in God's truth. We rejoice how the Lord shows us new insights into our lives on how to live the Christian life.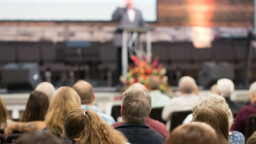 be our guest detailed info
As you join us in worship this week:
Sunday morning Worship Service meets in the gym / Family Life Center (the "FLC") building. This is the largest building on campus, as we outgrew the older chapel space.
You'll find the style of dress covers the spectrum. Most prefer contemporary casual or business casual. A few wear suits. No one will judge you on style. We're interested in grace & truth.
For more than just Sunday Worship, more detailed info can be found at these links:
Adult Bible Groups, or Student Ministry, or Children's Ministry are also meeting @ 9:30 am Sunday mornings. They meet in the education buildings on campus. Outside of it, greeters standing outside or at a door will direct you to the right place, for Small Groups at 9:30 am or Worship Service at 10:30 am.
Children's Ministry more info: This is a faithful ministry, together representing many years of wisdom, and they have regular training, a love for God, background checks and know well how to teach and love kids. Outside on the Education building there are directional large signs for the Children Ministry right entrances. There is a "Meadows" (Pre-K to K), and "Highlands" (1st grade-6th grade) guide sign. You may as you get closer ask any Staff or Greeter for exact directions, we would love to help! If you are visiting Children's Ministry for the first time, you might also email us in advance, if you'd like to .
Prayer Service
God works when His people call out in Prayer. Do you need to see God do a work in your life or a person's life you care about or your community? Join us Wednesdays 6:30 pm.
We serve a living God, and the Lord loves you. Our goal in Prayer & Worship is to put aside distractions and go to the Lord in real prayer. We aim to not just do religion, but to seek the living God.
church sports
Sandy Plains also has regular adult and children's Sports Ministries. There are:
- Upward Basketball and Cheerleading for kids.
-Men's/Women's ministry sporting events/leagues.
- Adult Softball Saturdays & weekdays, seasonally.
- Trips to sports games as a group, such as Football/Baseball.
- Frisbee golf groups seasonally. And more...
Feel free to reach out for the latest sports info!
first Steps...
We look forward to seeing you Sundays at 10:30 am in the main Worship experience. Sandy Plains is a church home for you!