Ways to Make a Difference
Make an impact in other's lives
Volunteering
You as a Christ follower have at least one spiritual gift from the Lord so as to help others a certain way. Ways to use that gift vary: for some it is encouraging others, for some it is greeting and hospitality, for some it is service projects, and for others something else. The gift God gave you is a way to be useful for good deeds in our time.
In the New Testament, Paul revealed we are saved so that we might do good deeds for the Lord, Ephesians 2:10.
A local, gathered church congregation is God's plan for us to serve others for the glory of His Son, Jesus.
Together God has a plan for helping others various ways. For some, it could be sharing an encouraging word, it could be greeting, maybe it is set up, maybe it is administrating a way to help people, or another acts of mercy. There's lots of options.
This is something in the Bible, such as in the Book of Acts, chapter 2, verses 42 to 47, as one example. Another would be 1st Corinthians 12, where the church is compared to a body, where everyone, every part matters to the success of the whole. That's wisdom to see ourselves called to bless and encourage others.
When you are ready, we have ways to help others too as a volunteer. You could try a few out and see what you like.
Here's some possible areas to serve others and build friendships:
- Sunday Morning Small Groups. Each group of 4-12 people provides a bunch of ways you could connect and volunteer. Most people find building good friendships with other Christians also happens really well in a Small Group. If you want to "connect" with others a Small Group is a great way, around God's truth and a prayer time on Sundays at 9:30 am.


- Sunday Morning or Wednesday Greeting and Hospitality.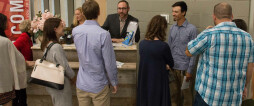 - Sports Ministries. There are adult and kid ministries in several sports. If you are so led, a great way to serve is to connect with one or several of these to volunteer.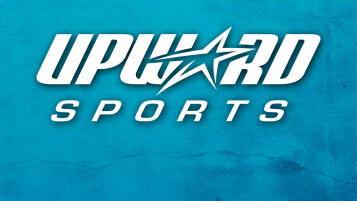 - Worship Music or Audio-Video Team. There are so many talents and God given skills that contribute to weekly Worship. Perhaps the Lord has given you skills to use for His glory? If you enjoy helping bring about a God-honoring and seamless worship experience, join us. Reach out Sundays to Chuck about participating in Worship Ministry.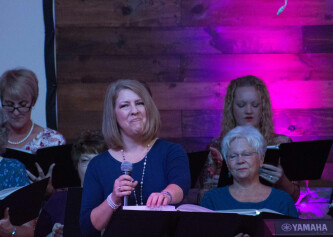 - Benevolence and Care. Sandy Plains has a number of options here, you can care for others and show mercy through this one. There is a team you can join to coordinate on acts of mercy.
- House & Grounds. If you can help create a discipleship and worship environment that is fully functional, this is for you. There's even a tech side to House & Grounds available too.
- Weddings, many Special Events, etc. We host many events here at Sandy Plains tied to membership, which does require a team who volunteers to make them go smoothly. Gifts that may fit in a social committee include serving, hospitality, encouragement, administration, and more.

- Men's Ministry. There are several ways to volunteer in this. Sandy Plains has monthly Men's Ministry events to be a part of and then to help coordinate when you're involved, as a way to serve Jesus.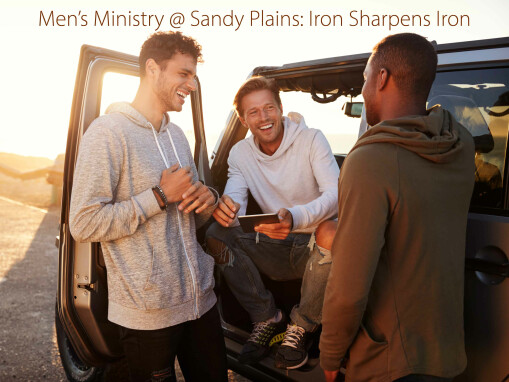 - Women's Ministry. Whether you like encouraging, equipping and serving others, you can show Christ's love and truth here. There are several Women's Ministry opportunities at a time to fit your work or life schedule.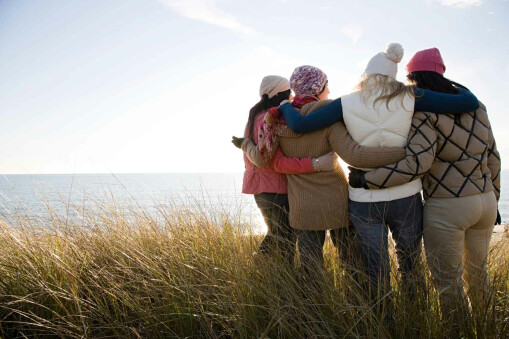 - Student Ministry. Parents of Students and others may want to eventually after connecting and going through a background check help volunteer or assist with the Student program. There are many ways to connect with service projects, teaching break out groups, prayer, set up, student worship team and audio Wednesdays, and more.
- Seniors' Ministry. The Senior Ministry meets regularly and includes prayer times, fellowship and fun. Short Bible studies are often included in an event. You'll find that there are enough of these events to serve in, that something will fit your schedule. You may help plan or carry out the Senior activities. The Seniors also take trips that require additional planning.
- Local Service Projects. Sandy Plains is known for serving others locally. We are always open to those who serve others well. This ranges from ramp building, to repairs, to special projects, etc.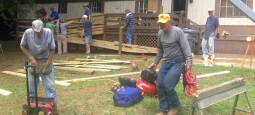 - Missions. You'll find gospel sharing and disaster relief International, Regional/State, and Local missions opportunities through Sandy Plains. We have missions partnerships with various organizations that allow mission trips on a regular basis.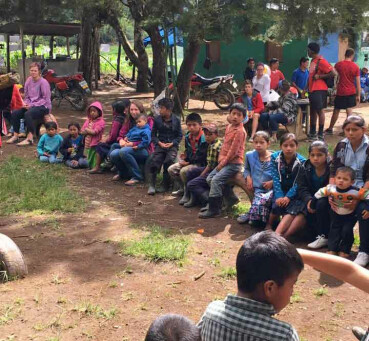 - Regional or international missions evangelism, service, and teaching trips. (in the Bible a calling, in the Acts 1:8; chapter 2; Matthew 28:19-20; Mark 16). Regional missions includes Shelby Missions, prison ministry, Appalachian Mountain Missions, and more. International includes various countries to travel and love on others for Jesus as well.
- Outreach Events. Do you like meeting new people and caring for them and sharing about God's love? There's a bunch of these to connect with to see which ones are for you a good fit.
- Prayer Ministries. Each Sunday small group has a time for prayer requests. You can help coordinate that. Another opportunity is being an active member of the Wednesdays 6:30 pm Prayer Service in the Chapel. You can help encourage others, or even, help lead break out prayer groups some weeks there if you're a regular. Prayer opportunities abound, get connected and we can share more of these too.
- Children's Ministries. This is a large and very effective ministry at Sandy Plains. We're always open to those who would like to be a part of this area after background checks and attending for a while. Volunteering here is a great way to serve Jesus that is near to God the Father's heart, as Jesus taught. We have an training and background checks for those interested, and we value kids learning in a well equipped and safe and loving environment. You will be around some top area Christian people as volunteers if you're active in Kids ministry.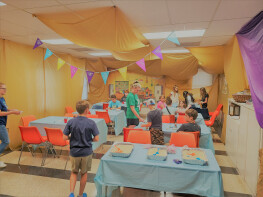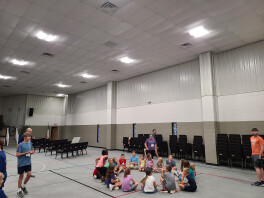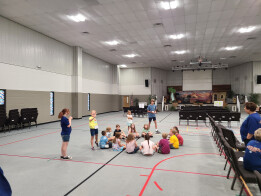 - Retreat and Varied Conferences. Throughout the year, we have several retreats for various age and situation church groups. You may help organize these and administrate them once involved for a while so to help others. These conferences encourage and build up God's people. There's ways to assist.
- And more. This list was just a sampling of options....
Please see any of the Sandy Plains Church Staff for additional info or questions you may have about a way to potentially serve Jesus here.
See you regularly in Worship Sundays @ 10:30 am!