Our Team
Staff @ Sandy Plains
serving Christ with you...
We have a great church staff at Sandy Plains that is made up of team members who have many years of experience in ministry.
We're excited to serve the Lord Jesus together and to together care for and equip God's people. Our entire team is made up of many excellent volunteers who lead various ministries and partner with our staff for the Lord Jesus and His kingdom work. Our staff team is listed below. We love and appreciate our church staff!
This Sunday join us for Worship, we would love to meet you as Sandy Plains gathers at 10:30 am this week!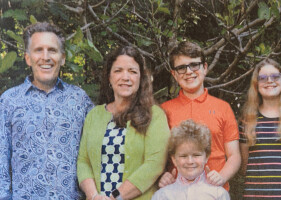 Chuck Brimer
Worship Leader
Chuck is a Worship Leader with a passion for the Lord, a desire for people to connect, and a great deal of wisdom. He loves leading people in worship music and prayer. He has a great family. Chuck has talent across several instruments as well. We're glad to have Chuck with us, and trust we'll see you in worship soon!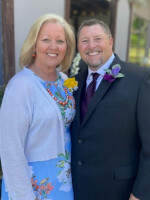 Tonya Bolding
Church Secretary
We're excited to have Tonya join us as Church Secretary in the Fall of 2021! She loves the Lord Jesus and seeks to serve the church family.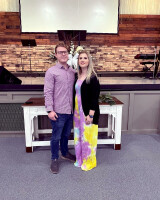 Abbey Brown
Youth Team Leader
Abbey has been faithfully serving in our Students Ministry area. We're glad to have her investing into the next generation.
Corrie Schmidt
Kids Team Leader
Corrie is an integral part of the Kids Ministry team at Sandy Plains. She is assisting kids to take next steps of faith and grow to all they can be for Christ.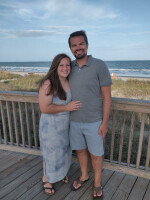 Emily Waugh
Youth Team Leader
Emily is a gifted worship and lesson team player in the Youth Ministry. We're excited she is helping youth to connect with Christ and grow in their faith.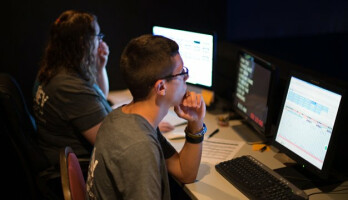 Audio Video Team
Worship Experience Production
Sundays, Wednesdays, and in special services we are blessed to have a dedicated team that makes those effective. We appreciate the Audio-Video team that ensures a smooth service on the technical side. This team loves the Lord Jesus and is a part of sharing the Gospel and serving the Lord through use of technology.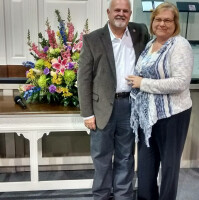 Bobby Hinkle
Clean-Maintenance Team
Bobby works to maintain our four church campus buildings to keep them clean and in great operational shape. Always ready to help he serves the Lord Jesus through the church congregation in various cleaning procedures. Around town you might find Bobby involved in some hobby community events, livestock events, staying connected to people in need, or tackling a new project.
Facility Team
Worship & Ministry Facility Set Up Team
We appreciate our Staff Team who aids in set up facilitates worship and ministry @ Sandy Plains, such as Trevor and David. These work hard to bless others and we're so glad these several individuals make up this helpful team. They have a special role in ensuring that the worship service spaces and special event spaces are properly set up, organized, and equipped. This team rotates responsibilities to keep regular church event rooms and event spaces ready.